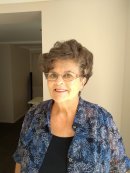 Lyn Blaker
Minutes Secretary
Lyn has recently joined the team at Volunteer Marlborough as the Minutes Secretary. She is a former Manager of Community Safety and Health working with Police and Community and has previously been the Secretary of Pakuranga Bucklands Beach Neighbourhood Support.
Lyn has spent many years supporting community events and worked with individual streets to create local Neighbourhood Support groups. She is currently a member of U3A, an ex ToastMaster and Scrabble player.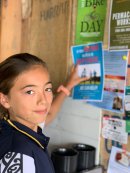 Koko Wong
Promotional Assistant
Koko is one of Volunteer Marlborough's youngest volunteers at 11 years old. She got into volunteering when she started at Intermediate School and was given a "Maximising My Potential" challenge. She approached Volunteer Marlborough and started as a Promotional Assistant.
Koko really enjoys knowing that she is helping her community when she volunteers and she likes that there are so many different opportunities to volunteer so that it never gets boring.
In her spare time, she plays waterpolo, swims and loves to read.
Koko says, "I encourage anyone that has spare time to come along and volunteer!"