Services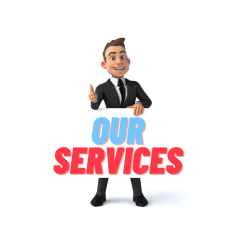 Volunteer Marlborough provides a number of programmes and services to the community in support of volunteers and organisations:
Recruitment and support of volunteers to assist local organisations in need
We provide a matching services helping those people in the community who wish to volunteer to find a suitable role with one of the many organisations that serve the region. If you are looking for a volunteer role, you can browse these online or you can meet with us in the office. There are many organisations you can volunteer with and some you may not have thought about. We will help to provide a positive volunteer position for all who want it.
Reverse Recruitment
We recognise that volunteers are individuals and so volunteering can not be one-size-fits-all. Because of this, we offer Reverse Recruitment (sometimes called bespoke volunteering) - a service in which we talk to you, the volunteer, about who YOU are and what YOU want to get out of volunteering. We ask about your dreams, hobbies, skills, passions, experience, future plans, etc. We then build a unique profile and send it out to our network of community organisations and groups so that we can find an opportunity that is tailored just for YOU!⁠
Interested? Sign up here or make an appointment via our main Facebook page, by calling 03-577-9388, or emailing vm@volunteermarlborough.org.nz
Training and professional development for those leading volunteers
Working with experienced trainers and facilitators, both national and international, we provide the training and support identified as required professional development for Board and governance committees, staff, and volunteers. Workshops are aimed at strengthening the organisations to encourage best practice and to assist in providing a positive experience for volunteers. Be sure to check our Events section of the website to see what is coming up.
Networking opportunities
We facilitate a network which meets monthly through the year (in-person and online) and services those people in organisations, staff or volunteers, whose role it is to recruit, train, and support volunteers. This is our MoVERS Network. MoVERS = Managers of Volunteers - Education, Resources, Sharing. These meetings are a forum for open and honest discussion, sharing of expertise and experience, and for providing resource materials on topics of interest and concern. Details for meetings can be found in our Events section.
Presentations to community groups, promoting the value of voluntary work
We would like to introduce our organisation to you personally and seek the opportunity to deliver a short presentation to your employees / members on who we are and what we do.
Funding Expo
Every second year we host a Funding Expo with guest speakers, workshops, and stall providing information on available funding and support from various funders. The Expo is free of charge and is open to all people within organisations in the community. The next Expo will be held in June 2021.
Resources for all aspects of organisational operations, volunteer leadership etc
We have a wide range of resources available to community organisations, governance board members, leaders of volunteers, employee groups, and volunteers. These are free to use and may be modified to suit the needs of your organisation. If you require any resources that are not listed, please get in touch.
Community Awards
In partnership with Marlborough District Council, we host the annual Community Volunteer Awards. This our chance to recognise and celebrate organisations in the community who are doing great work and involving volunteers
If you have a need for support, a workshop, or other programme which we are not currently offering, or to request more information on one of our programmes please let us know by calling our office on (03) 577-9388 or contact us by email at vm@volunteermarlborough.org.nz