Board Members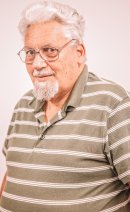 Ted Ellens
Chairperson
Ted Ellens hails from Dunedin and Timaru. He has held a variety of different employment over the years such as farm labourer, truck/bus driver, grain store staff, grocery manager, area supervisor for an international company, locksmith shop manager, and he retired as a mobile locksmith.
His interests include reading, YouTube for a variety of music - primarily folk & country plus some instrumentals. He has a passion for all things railway related and has been a volunteer with Blenheim Riverside Railway for 16+ years now and is also a member of Nelson Railway Society.
Ted also volunteers for Alzheimers Marlborough as a van driver and with Community Patrols, as well as being a trustee for Volunteer Marlborough. Ted brings to the board a passion to see older, retired persons in voluntary roles that will enhance their social lives, particularly those who have recently moved to Marlborough.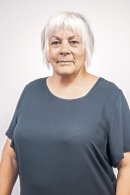 Ros Byrne
Deputy Chairperson
Roslyn is a somewhat recent import to the Marlborough region, having arrived in the last 5 years or so. She arrived on NZ shores about 50 years ago from Brisbane and lived in Dunedin for approximately 40 of those years while also travelling other parts of the world during that time. So her journey to Blenheim is from Dunedin via Nelson for a few years.
Her career of 47 years was in IT and, among other roles, she was Sales Director of a Dunedin IT company for nearly 20 of those years. Those 20 years as a director were instrumental in her gaining governance skills and an understanding of the role of working "on" a business instead of "in" the business, and the essential need for planning.
Ros resigned from that company to establish and manage the Dunedin branch of a national IT company which, at the time of her retirement, had a staff count of over 700. The owner and CEO of that company was an award-winning leader in the IT industry and his ability to mentor in the 'art' of governance and provide leadership visions were second to none. She says it was a privilege to work for that compny.
Ros moved with that company to Nelson and then on to the branch here in Blenheim which she says was a wonderful gift as both her daughter and granddaughter are here. She remained with the company until her retirement in September 2018.
Currently, Ros volunteers as a Business Mentor here in Blenheim through Business Mentors New Zealand, and as an Advisor for the Citizens Advice Bureau.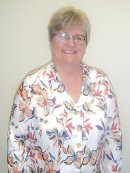 Sharon Blount
Treasurer
After a long nine years in the wilderness of Tertiary Education in the North Island Sharon is loving being back in Marlborough!
COVID-19 offered Sharon an opportunity to return to Blenheim and work remotely while being able to support her daughter- an essential worker, & her husband (self-employed roofer) - by looking after her granddaughter one day a week. Not long after that the role of CEO at
Reap Marlborough came up and Sharon was excited by the chance to reengage with the Marlborough communities in the education sector.
Having spent the past 16 years in education management ranging from Operations & Compliance Manager at Onsite Viticulture in Blenheim, Alternative Education Coordinator in the Hawkes Bay, MOE Principal Advisor Secondary Transitions in Napier and, most recently,
Operations Manager of the Whitireia & WelTec Schools of Creativity & Hospitality and campuses in central Wellington she is thrilled to be back "home" in Blenheim.
Sharon's passion is helping those who are finding the secondary to tertiary transition a challenge – vocational guidance and linking with training providers / employment opportunities. This means she has been able to bring a new specialist area to the Reap team of ECE, Schools and Community based support and short course/ taster course programmes.
She is looking forward to growing the scope of community engagement with the team at Reap Marlborough and welcomes any opportunity to meet with their community stakeholders within the Marlborough region.
In addition to her educational work, and being a member of the Volunteer Marlborough board of trustees, Sharon has previously been a member of the Napier Lions Club.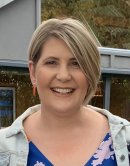 Ang Stanton
Trustee
Angelea Stanton (Ang) was born and bred in Marlborough, but has spent time living in Christchurch and Western Australia before returning in 2012 with her husband, Jeff, and her daughters Michaela and Molly.
Ang and her husband own Precision Tyre and Auto, a local automotive and tyre workshop. Ang is the Quality Manager at Ashwood Park and the Chair of the NMDHB Consumer Council. Her passion is health, education, and workforce development. She is currently studying for a Diploma in Business Leadership and Management. Her connection to Volunteer Marlborough began when searching for volunteers to support residents in aged care. She would like to see volunteers recognised and their value increased in our community.
Angelea is a qualified Diversional Therapist spending most of her working life in the healthcare field but has also been employed as a Work Broker for MSD and for a private employment service provider.
In her spare time, Ang enjoys spending time with her family and friends, sampling the local cuisine at our fantastic range of restaurants, and traveling as much as possible with some adventure tourism thrown in.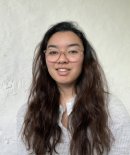 Jacqui Marfell
Trustee
Jacqui Marfell was born and raised in Blenheim. Leaving for two years to pursue a degree from the University of Canterbury in Social Work, she has moved back to finish it and will graduate in 2021.
Being raised in Blenheim, Jacqui was involved in many volunteering opportunities including at the Hospice OpShop, a variety of kids' programmes and camps, church ministry, and also at Marlborough Youth Trust doing things to help support the community when she can.
Jacqui's passion lies with helping to support the Blenheim community to thrive and to build and establish networks with different services and companies in Blenheim. She offers to the board - new social justice knowledge from her degree and a heart to help people.
Jacqui would like to see volunteers be recognised and valued in the community and to develop networks between the variety of incredible services that are currently supporting the Blenheim community. Through the Volunteer Marlborough Trust Board, she looks forward to growing in governance skills and aiding Volunteer Marlborough to grow to its full potential in supporting volunteering in Blenheim.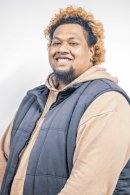 Soni Kula
Trustee
Soni Kula is a well-known, well-respected, and well-loved youth worker in the Marlborough region, working at Marlborough Youth Trust as both a youth worker and coordinator of the MYTAGS programme. He enjoys working with MYT because he says he feels like a true member of the team instead of just another number.
He is passionate about his work with youth, always advocating for them and for people to take the time to get to know them. Soni enjoys helping the region's young people discover the potential and grow from there. He often says he wishes that people would stop throwing up roadblocks for young people and, instead, take the time to walk beside them and support them.
Soni enjoys volunteering and would tell potential volunteers to always approach their volunteer journey with an open mind "because you get back what you put in".
Described by his co-workers at Marlborough Youth Trust as "a teddy bear and protector of feelings", Soni brings a wealth of experience with young people, mental health, and more to his role as a board member with Volunteer Marlborough. He is keen to grow his governance experience, learn some new skills, and help Volunteer Marlborough move forward in the youth space and as a support for volunteering in Blenheim generally.
Graeme Rickard
Trustee
Graeme Rickard owns his own construction business here in Blenheim, is married to Sylvia, and has one adult son, Zak. He is also a shareholder and director of 3 local businesses (SkillPlas Ltd., Innovative Fishing Equipment Ltd., and Reset Ltd.).
A strong networker with a great sense of humour and a passion for business, plastics, and development of new products and processes, he is a strong leader who strives to empower and get the best from any team that he is involved in. Graeme describes himself as self-motivated and highly driven with strong communication and excellent listening skills. He enjoys dealing with people and the interaction that comes with the diverse range of people he encounters.
Graeme is interested in boating and fishing, motorcycles, engineering and business operations, Steampunk art creation and wine tasting. When not spending time with his wife or socialising with other humans, Graeme can often be found performing his role as an armchair All Black Critic or reading a good book.
Other than his role with Volunteer Marlborough as a board member, Graeme also volunteers as a business mentor through Business Trust Marlborugh and is the Chair of the board for Blenheim Early Childhood Centres.
Currently Graeme is learning te reo via the internet. Ka pai, Graeme!
Michelle Campbell
Trustee
Michelle is Christchurch born and bred. Her connection to Marlborough started with holidays here for a number of years. She moved to Marlborough in 2017 with her husband Barry to manage Marina Cove Retirement village in Picton.
Michelle is also a trustee and secretary for the Picton Trade Aid shop which is where she first heard of Volunteer Marlborough.
Michelle has worked in Aged Care for over 35 years in a number of roles, QA, Educator, and Senior Manager. She has a Diploma in Teaching and has also completed papers in Business, Education and Political Science.
Her spare time is spent with Barry and their dog Eric walking, boating, and enjoying the Marlborough region.

Sylvia Rickard
Trustee
Sylvia Rickard is married to Graeme and has one adult son, Zak. She is a shareholder and director of Reset Ltd. and a shareholder in SkillPlas Ltd. and Innovative Fishing Equipment Ltd.
With more than 30 years experience in the banking industry and another 10-plus years experience in manufacturing, warehousing, and distribution, Sylvia currently works as the office manager for SkillPlas Ltd.
A strong communicator with a particular passion for working with people, Sylvia says she particularly enjoys the interactions she has with diverse groups of people and sharing her sense of humour.
Sylvia is interested in boating, fishing, and motorcycles. She enjoys a good book and spending time with her family, as well as socialising with friends over a glass of wine.
This is a first board role for Sylvia and is keenly learning all the ins and outs of a governance role, while contributing her wonderful skills and her time to Volunteer Marlborough.