Board Members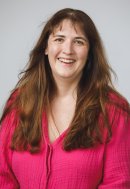 Beth Barnes
Chairperson
Beth runs her own business here in Marlborough and the flexibility that this affords her enables her to follow another passion - volunteering.
When not working in her business, and training other businesses and organisations to use social media and technology tools, she can often be found in one of her volunteer positions. Beth is the coordinator for the Hospice Marlborough Pre-Christmas Peek organisation committee and the organiser for High Tea in the Garden, the 'little sister' event.
Beth is also involved in the business community, with Business Mentors New Zealand as a mentor, and as the coordinator for The Ladies Network Room, a monthly breakfast for business ladies in Marlborough to meet, be inspired, and meet others in similar situations.
Oskar and Erik are Beth's red Burmese cats. These two boys are therapy cats and go out visiting on a regular basis. They have spent time at Marlborough Hospice and currently visit Alzheimer's Marlborough, hanging out and enjoying cuddles.

Melissa Haylock
Deputy Chairperson
Melissa was born and raised on Auckland's North Shore and moved to Blenheim with her husband in 2012.
She started her volunteering life as a Girl Guide leader in her late teens. She qualified as a Secondary School teacher in 2004 but no longer works in that field. Since moving to Marlborough she has been involved with volunteering for the SPCA, the ASB Theatre, and Husky Rescue.
Melissa loves hanging out with her dog, reading anything she can get her hands on, crafting, and spending time with her family and friends.

Carrie Robinson
Treasurer
Carrie is a born-and-bred Marlburian. She works full time as a Senior Customer Services Rep in a busy local call centre.
Carrie has spent the last two years studying towards an Accounting Technician qualification. She has already achieved certificates in business administration, business management, accounts administration, and payroll.
Carrie officially joined the Volunteer Marlborough governance board in September 2018. This is her first taste of volunteering on a board of trustees and she is looking forward to helping the community in this way.
When she is not working or studying she enjoys spending time with her family and friends.

Emma Freestone
Trustee
Emma hails from the south of England originally and moved to Blenheim in 2019. She has fully integrated herself into Marlborough life and loves the beautiful surrounding area she is lucky enough to live in.
Emma has a background in financial services. She was a mortgage broker for over 10 years in the UK and now works as a mortgage adviser for New Zealand Home Loans. She did a lot of volunteering in the UK and helped out with events for a local children's charity there.
In her spare time, Emma spends time with friends, her partner Dan, and her dog Kizzy. They enjoy going for long walks in the Marlborough Sounds and the Taylor River. She also has a huge passion for cooking and will often spend her Saturdays making up new concoctions in the kitchen.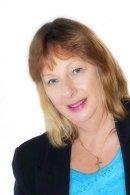 Christine Jackson
Trustee
Christine is self-employed with a conveyancing business and now has the flexibility to volunteer in the community she lives in. She is currently a volunteer interviewer with Citizen's Advice Bureau, a mentor with Business Mentors New Zealand, and a trustee for Volunteer Marlborough.
In August 2008 Christine returned to New Zealand from Australia and set up her conveyancing business and sat on the Board of the New Zealand Society of Conveyancers which was a very new organisation in its infancy. She assisted in marketing to raise public awareness of the profession of a Conveyancer and also was a representative on the Complaints and Standards Committee.
Whilst in Australia, Christine was on the Board of Bathurst Independent Living Skills - an organisation providing life skills and employment training and placement for people with disabilities. She also volunteered in a support worker type role to accompany clients to various activities and appointments. Prior to that, she volunteered at Riding for Disabled, Kellyville branch. She was involved with caring for the horses and the facilities, and holding and leading the horses and being a side-walker for the riders.