Board Members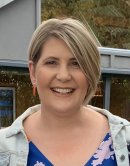 Ang Stanton
Co-Chair
Angelea Stanton (Ang) was born and bred in Marlborough, but has spent time living in Christchurch and Western Australia before returning in 2012 with her husband, Jeff, and her daughters Michaela and Molly.
Ang and her husband own Precision Tyre and Auto, a local automotive and tyre workshop. Ang is the Quality Manager at Ashwood Park and the Chair of the NMDHB Consumer Council. Her passion is health, education, and workforce development. She is currently studying for a Diploma in Business Leadership and Management. Her connection to Volunteer Marlborough began when searching for volunteers to support residents in aged care. She would like to see volunteers recognised and their value increased in our community.
Angelea is a qualified Diversional Therapist spending most of her working life in the healthcare field but has also been employed as a Work Broker for MSD and for a private employment service provider.
In her spare time, Ang enjoys spending time with her family and friends, sampling the local cuisine at our fantastic range of restaurants, and traveling as much as possible with some adventure tourism thrown in.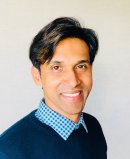 Rohit Girijadharan
Deputy Chairperson
Rohit is an IT professional with more than 15 years experience working in various capacities in the banking, insurance, FMCG, and freight sectors. Serving clients from various geographies has assisted him in learning, unlearning, and relearning transferrable skills, traits, and knowledge.
He is a member of the New Zealand Institute of Directors. Aside from being a trustee for Volunteer Marlborough, he also serves the community as a Business Mentor for Business Mentors New Zealand and was a mentor at the first ever StartUp Weekend.
Connect with Rohit on LinkedIn: http://www.linkedin.com/in/rohitgr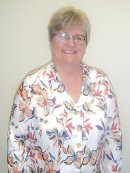 Sharon Blount
Treasurer
After a long nine years in the wilderness of Tertiary Education in the North Island Sharon is loving being back in Marlborough!
COVID-19 offered Sharon an opportunity to return to Blenheim and work remotely while being able to support her daughter- an essential worker, & her husband (self-employed roofer) - by looking after her granddaughter one day a week. Not long after that the role of CEO at
Reap Marlborough came up and Sharon was excited by the chance to reengage with the Marlborough communities in the education sector.
Having spent the past 16 years in education management ranging from Operations & Compliance Manager at Onsite Viticulture in Blenheim, Alternative Education Coordinator in the Hawkes Bay, MOE Principal Advisor Secondary Transitions in Napier and, most recently,
Operations Manager of the Whitireia & WelTec Schools of Creativity & Hospitality and campuses in central Wellington she is thrilled to be back "home" in Blenheim.
Sharon's passion is helping those who are finding the secondary to tertiary transition a challenge – vocational guidance and linking with training providers / employment opportunities. This means she has been able to bring a new specialist area to the Reap team of ECE, Schools and Community based support and short course/ taster course programmes.
She is looking forward to growing the scope of community engagement with the team at Reap Marlborough and welcomes any opportunity to meet with their community stakeholders within the Marlborough region.
In addition to her educational work, and being a member of the Volunteer Marlborough board of trustees, Sharon has previously been a member of the Napier Lions Club.

John Rawcliffe
Minutes Secretary
Originally from a farm in Canterbury, John has lived in Blenheim for 20 years. Between times, he worked as a government policy advisor and business analyst in Wellington, a tertiary adult educator in Wellington, Ireland and Blenheim, and a pruner and tractor driver in the local viticulture industry.
Sport is a passion. John was secretary of Marlborough's junior cricket board for 5 years and has coached local junior cricket and football teams, and Marlborough Girls College football. He enjoys playing football and masters athletics.
John joined Volunteer Marlborough to become more involved in the wider Marlborough community. He is a contrarian thinker by nature, a devil's advocate, which is sometimes annoying to his wife and two adult children.

Nate Hanson
Trustee
A relatively recent arrival in Blenheim, coming from Christchurch, Nathan has now been in the Marlborough region for 3 years.
Nathan has spent the last decade in hospitality, events, and retail management. During that time, he has managed a la carte restaurants, nightclubs, casino bars, marquees at the Melbourne PGA and Melbourne Cup, celebrity functions at the Melbourne exhibition centre, and giant expos. Nathan has also managed successful retail flagship stores and developed many core, successful teams that have proven to go above and beyond the expectations.
Currently Nathan is the Coordinator/Manager of the Citizens Advice Bureau here in Marlborough. He is also a founding member of Youthline Wairau, a facilitator of the LGBTQ+ group at Marlborough Youth Trust, and is a full-time student at Massey University, pursuing his Bachelor of Arts in Politics and International Relations.
When not working, studying, or volunteering, Nathan can be found making people laugh, enjoying yummy food, and watching all the cool new shows!

Michelle Campbell
Trustee
Michelle is Christchurch born and bred. Her connection to Marlborough started with holidays here for a number of years. She moved to Marlborough in 2017 with her husband Barry to manage Marina Cove Retirement village in Picton.
Michelle is also a trustee and secretary for the Picton Trade Aid shop which is where she first heard of Volunteer Marlborough.
Michelle has worked in Aged Care for over 35 years in a number of roles, QA, Educator, and Senior Manager. She has a Diploma in Teaching and has also completed papers in Business, Education and Political Science.
Her spare time is spent with Barry and their dog Eric walking, boating, and enjoying the Marlborough region.

Travis du Preez
Trustee
After spending four years founding himself in Marlborough, Travis decided it was time to invest back into his community. Volunteer Marlborough stood out from other organisations for its direct contribution to our community and its continued development.
Travis is currently a Commercial Broker for a locally focused, internation insurance broking house and with that comes experience in reviewing and improving complex policies and the businesses they attach to. He felt that being on the Board of Volunteer Marlborough would allow him to use this experience to contribute toward the success of an integral, local organisation.