Staff

Meg Martin (she/her)
Manager
Email: mgr@volunteermarlborough.org.nz
Meg has been with Volunteer Marlborough for more than 11 years now, taking a position as the Volunteer Services Coordinator in 2011 and then the role of Manager in 2013.
Volunteering and community involvement has always been important to Meg and she has put her hand up for many an opportunity over the years including roles on school PTAs, Victim Support, Girl Guiding, and street appeals. Recently, she welcomed the opportunity to join the board of trustees of Top of the South Neighbourhood Support serving Marlborough, Nelson, and Waimea. She also bakes for Good Bitches Baking and is a board member, helpline counsellor, educator, and ambassador for Youthline Central South Island.
Meg has a Diploma in Legal Assistance, Diploma in Library & Information Studies, Bachelor of Library & Information Studies and is working on completing her Bachelor of Arts in Social Anthropology. She has also completed her certificates in Train the Trainer, Mental Health 101, Youth Code of Ethics, and various other smaller Not-for-Profit courses as part of her ongoing professional development.
Meg has been married to her husband, Colin (a.k.a. Moose) for almost two decades, is the mother of 3 young adult children aged 18, 20, and 21, is an avid book lover....sometimes known as a book dragon.... and an enthusiastic pet mum. In her spare time, when not curled up with a book, she can often be found illustrating other's photo memories, or having a well deserved nap!
Fun fact - Meg was born in Bermuda! She adores cows, is a Canadian and a Kiwi citizen and is very happy to have made Marlborough her home.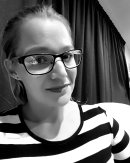 Julie Cadwallender (she/her)
Coordinator for Volunteer Services
Email: vm@volunteermarlborough.org.nz
Ko Julie tōku ingoa
Ko Tapuae - o - Uenuku tōku maunga
Ko Wairau tōku awa
Nō Waiharakeke ahau
Ko Paul te ingoa o taku tāne
Ko Rhyan te ingoa o aku tama
Ko Sophie te ingoa o aku tamahine
Nō reira, tēnā koutou, tēnā koutou, tēnā koutou katoa
Kia ora! My name is Julie Cadwallender and I joined the team at Volunteer Marlborough as the Coordinator for Volunteer Services in March 2022.
I have been married to Paul for 10 years and we have two children together, Rhyan (11) and Sophie (7). I moved to Blenheim 22 years ago and while I have moved away for study and jobs around the country, I find myself back here - Marlborough is home.
My history with volunteering has been relatively limited in comparison to many others, however I do the best I can with the time I have. I am on the committee for Churchwood Park Scouts, and I do street appeals whenever I can. Covid has made things a bit tricky over the past couple of years with some of these, however I look forward to the times we can get back to doing these things more often.
I have a few qualifications tucked away in my bag of knowledge including a Bachelor of Teaching which I have done for 8+ years, a Certificate in Real Estate which led to me selling homes and being a Personal Assistant to a couple of highly successful salespeople in Blenheim, and I also completed a certificate in Travel and Tourism when I was fresh out of school. While I enjoyed these careers very much, my heart is centered around helping people wherever I can, so this role sits well within me. Helping our volunteers to help others is something I look forward to doing.
When I'm not at work, I am attending our children's after school schedule, reading, watching Netflix, or exercising. I absolutely love being up on top of a hill somewhere, taking in our beautiful Papatūānuku. We have the best scenery and it where you will find me if I'm stressed. It's so grounding and calming.
I look forward to getting to know all the volunteers out there and everyone behind our wonderful organisations here in Marlborough.

Jyn Cunningham (they/she)
Marketing & Promotions
Jyn joined the Volunteer Marlborough team in August 2017 to take on the role of Coordinator for Volunteer Services but transitioned into the role of Marketing & Promotions for VM in February 2023.
Jyn believes volunteering is an invaluable part of society. They were introduced to the world of volunteering at a young age when they joined the volunteer team at The Salvation Army Family Store at 14. Since then, they have gained a wide range of personal volunteering experience including collecting for charity street appeals and helping in a drop-in centre for homeless people. Through volunteering as a Facebook Coordinator for the Marlborough Rural Advisory Group, Jyn has also discovered a passion for supporting community collaboration through social media communications, which they are now pursuing as a freelancer when they're not in the VM office.
Jyn grew up in Blenheim and returned in 2016 after completing their Masters Degree in Psychology. Jyn now lives locally with their whānau, and enjoys watching and reading sci-fi and fantasy, painting Warhammer miniatures, video gaming, and embroidery in their spare time.