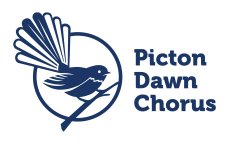 We require teams of up to 10 people to take on the challenge of clearing and maintaining trap lines in and around Picton providing a halo to Kaipupu Sanctuary, whilst bringing our native birds back to the Picton region.
We have a large team of volunteers that check the rat, stoat and possum traps placed out on the town's reserves every weekend.
If your team can help to maintain and clear the trap lines, including installation of traps, this will make it easier for our weekend volunteers to do their job.
We would also like to encourage corporate adoption of our trap lines - can you take on a trap line as a company to commit checking this on a monthly basis?
Requirements:
Must be fit and able, have sturdy footwear, gloves and safety glasses.
We can provide some tools, but it is useful if you are able to bring your own secateurs, loppers and pruning saws.
With the adoption of a trapline to check on a monthly basis, all tools will be provided.