Volunteering for Job Seekers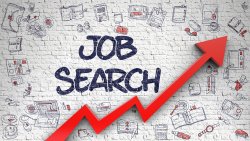 Every year, around 1.2 million New Zealanders volunteer for a not-for-profit or community organisation. That's millions of hours of service to the community!
Besides being a practical way for people to help in their communities, volunteering can also add a positive dimension to your career path, and certainly can assist in your search for paid employment.
Whether you are currently seeking employment, or are thinking of looking for a new challenge, here is a list of 10 ways volunteering can help you get a job:
1. Make new connections
Volunteering can give you access to people who have already succeeded in your field of interest, and this might be a valuable source of advice and knowledge. Volunteering can give you access to information about upcoming job opportunities and can enable you to expand your network of contacts within your chosen career pathway.
2. Volunteering looks great on your CV
Volunteering increases your range of work experience and keeps your CV looking fresh. Employers can see the initiative shown by job-seekers who make the most of their time by volunteering their skills to charities and not-for-profits. Chances are, volunteering will help you to develop some of these skills, which you can add to your CV:
Workplace interpersonal skills
The ability to work in a team
Leadership experience
The ability to solve problems
Time management skills
Sales or customer service skills
The ability to plan and prioritise work
3. Volunteering can provide you with references - and referees
After you have volunteered in a role for a while, ask the organisation to provide you with a written reference for your CV - some organisations also provide certificates to acknowledge voluntary contribution. You can also ask your supervisor if they are happy to be a referee for you.
4. Learn about different people and cultures
Organisations welcome applicants who have an ability to liaise and communicate with a diverse New Zealand community. Volunteering in a role that exposes you to different communities can give you valuable insights to take with you to your next job. Exposure to workplace practices, behaviours, expectations, and colloquial language can be beneficial.
5. Demonstrate your ability to respond to challenges
Volunteering can be difficult. In fact, a volunteer role may be just as challenging as a paid job for the same organisation. It is a great way to show a potential employer how you respond to different challenges.
6. Develop your confidence
Good community organisations reward their volunteers by providing plenty of positive reinforcement, new training opportunities, and social connection. This can help develop a sense of belonging and build self-worth. Volunteer experience can be a good way to learn more about yourself and your potential.
7. Have interesting experiences to talk about
Stories and anecdotes from volunteer roles are great icebreakers. Having interesting experiences to talk about may just be what helps you get comfortable in a job interview and establish a rapport.
8. Potential employers like volunteer experience
Having volunteer work on your CV can help you stand out. Research from the US finds 65 percent of not-for-profit hiring managers consider volunteer experience to be important. Here in New Zealand, that number is 93 percent! In particular, volunteering is very beneficial if you can volunteer in a role relevant to the area you would like to find paid work. An example might be volunteering in a rest home for someone interested in nursing, or in an op shop for someone seeking retail employment.
9. Chance for career exploration
When you're thinking about a career direction or a career change, volunteering lets you explore different occupations and industries. Volunteering can open you up to different roles and experiences, and allows exploration of what it's like in different workplaces. It can help you confirm what your dream job is or avoid wasting time on one that is not right for you.
10. Highlight your values and passions
It can be hard to demonstrate what drives you if you have no history in the field. Volunteering in an area that aligns with your passions can help to clearly define yourself by proving that you have a serious interest in the cause.
To find a volunteering opportunity to help you build experience and networks, just CLICK HERE.