Youth on Boards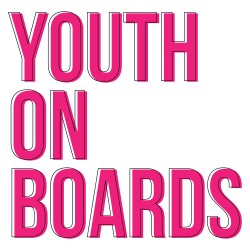 Volunteer Marlborough's new programme, Youth on Boards, began as a pilot programme within Volunteer Marlborough itself. The aim of the project was to increase the number of younger volunteers (aged 16 to 24) who are recruited, training, matched, and effectively engaged in decision-making roles on not-for-profit boards so that they can help to shape the future of the Marlborough and Kaikoura regions.
Across the region, experienced Board members are retiring in greater numbers and, as more not-for-profits are established, organisations can face increasing challenges to recruit and retain Board members.
Engaging youth as Board members can ensure relevance to the people being served and healthy relationships between young people and adults. It is our belief that learning about policy making, advocacy, and organisational leadership is essential for many young people and can help give them a sense of the democratic possibilities in society, and the inspiration and motivation to take action in their own communities.
In 2018, we engaged two young women from Marlborough Girls College to work with our Board, as non-voting members. In 2019 we were able to extend the programme into other organisations. Ultimately the 3-year goal is to place 40 first-time Board members, build training and support systems, and share best practice, tools, and resources with at least 20 organisations who have recognised the value of this programme.
We encourage organisations to reject the old thinking regarding youth - 'lazy', 'irresponsible', 'selfish' - and instead look at them in a new light. Youth offer intelligence, creative thinking, and a valuable outlook on the world that is rarely introduced into the governance of organisations.
Through our Youth on Boards programme, we hope to grow the number of young people representing a very important demographic. These young people, although a relatively small percentage of the total number of volunteers in New Zealand, are critical to ensuring the future sustainability of the voluntary sector.
If you are a young person who would like to gain some leadership and advocacy experience, or if your organisation would like to talk about engaging a Youth on your Board, please fill in the form below to make an enquiry.
"I am very environmentally focused, so being able to get a placement that directly matched my interests and my line of work with the Department of Conservation was awesome and helped me settle quickly into my Board role" Youth on Boards participant, volunteering with Kaipupu Point Board
"I learnt a lot through disputes and how the Chairperson would work to settle them to come to the best conclusion for the organisation. Being able to learn about charity and how not-for-profit organisations run, how they come to decisions and settle disagreements was particularly insightful" Jack Unwin, volunteering with Graeme Dingle Foundation board
"I felt empowered after being involved in the strategy meeting. It was awesome to contribute ideas for their 2020 plan." Youth on Boards participant
"Already we can see their input will provide quite a different perspective to what we currently have and it has been a very valuable exercise thus far" Business Trust Marlborough board member
---
Enquiry
If you are interested in joining a board or talking with interested young people please get in touch: