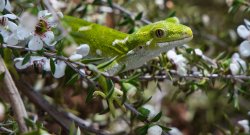 Our charitable trust Tui Nature Reserve Wildlife Trust runs the Koru Native Wildlife Centre in Grovetown. This centre breeds three native species, some with the purpose to release back into the wild. We have Giant Weta, Kakariki and Geckos.
We start by having a look at the centre to explain what we are trying to achieve with the planting project and how we are planning to protect native wildlife on this densely rapidly growing forest. After that we are walking to the paddock and start planting, there will be all sorts of jobs to do, digging, adding fungi and water crystals, planting and mulching. So, if digging is too hard that is no problem, there are plenty of other things to do.
In the break you will receive a lovely muffin and a drink. Normally it is either in the morning for 3 hours or in the afternoon for 3 hours.