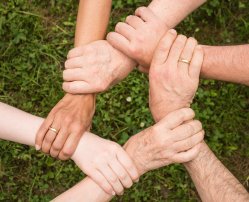 Basic Gardening help needed to get on top of holiday weeds at Plunket's main office in central Blenheim.
Some fairly large weeds have sprouted up with the unusual rain we've had recently and they are a lot for staff to take care of. Ideally we are looking for a group of 4 or 5 to come in for an hour or two to pull these weeds out.
Be aware - they are huge!
Timing: A couple of hours during the work week - semi flexible; exact time to be agreed on.